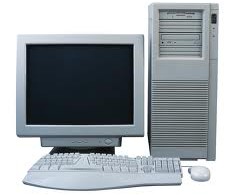 Two million tons of electronics are improperly dumped at landfills every year.  Each computer monitor alone contains 4 pounds of lead, as well as arsenic, lithium, mercury, beryllium, and other chemicals. For every million cell phones we recycle, 35 thousand pounds of copper, 772 pounds of silver, 75 pounds of gold, and 33 pounds of palladium can be recovered.
By recycling or safely disposing of your old computer equipment, you benefit the environment and conserve our natural resources. Recycling e-waste reduces landfill expansion and protects water, land and air quality in the Flathead Valley.
E-Waste and Batteries can be recycled at the following locations:
Ink & Laser Cartridges
Tonerport, Kalispell, 257-4453
Cartridge World, Kalispell, 752-9110
Staples Office Supply, Kalispell, 257-8200
Best Buy, Kalispell, 752-1300
Computers & Electronics
Pacific Steel & Recycling, Kalispell, 755-7011
Staples Office Supply, Kalispell, 257-8200
Best Buy, Kalispell, 752-1300
Cell Phone Repair
Cell Phone Repair, Kalispell, 257-2348
Radioactive, Kalispell, 257-5999
Batteries Plus Bulbs, 890-2150
Rechargeable Batteries
Including: Nickel Cadmium (Ni-Cd) / Nickel Metal Hydride (Ni-Mh) / Lithium Ion (Li)
Northwest Tool Repair, Whitefish, 862-6275
Batteries Plus Bulbs, Kalispell, 890-2150
Radioactive, Kalispell, 257-5999
Ace Hardware, Kalispell, 755-9701
Best Buy, Kalispell, 752-1300
Home Depot, Kalispell, 755-5333
Single-Use (Alkaline) Batteries
There are currently no local recycling centers for single-use batteries in the Flathead. Because of the Mercury-Containing and Rechargeable Battery Management Act, alkaline batteries no longer contain any mercury and are not considered hazardous. Household single-use batteries such as AAA, AA, C or D batteries can be safely disposed of in your household trash.
ASK BEFORE YOU RECYCLE
Checking to make sure that Electronic Waste is recycled in an environmentally save manner is an on-going consumer responsibility. Largely because of consumer pressure most responsible companies are getting independent third-party certification that their E-Waste collections are properly recycled and not shipped and  "dumped" in over-seas counties.
Find out more about third-party certifications, and what to ask before you recycle:
e-Stewards Certification
R2 Certification
How they compare
KEEP SECURITY IN MIND
Although most recyclers will provide assurance that your personal data is destroyed, don't take a chance. Be responsible for protecting your identity and your assets, make sure to clean hard drives & cell phones before recycling.
---
Go back to "Everything Else"