Reduce Trash When You Shop
Start considering what will happen to products when you're finished with them before you buy them:
Is the packaging locally recyclable or reusable?
Can I buy this product in bulk to avoid excess packaging?
If so, purchase reusable and refillable containers to use for bulk items instead of disposable items.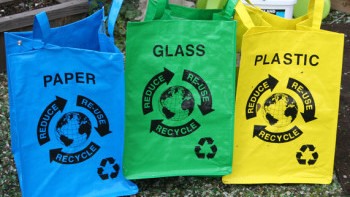 Set Up a Home Recycling Center
See our How to Recycle in the Flathead page. Use multiple cardboard boxes or buy containers to keep materials sorted so visiting the drop-off sites is a breeze. When we each do our part it makes a world of difference!
Use the Least Hazardous Cleaning Product
Buy products that are non-toxic, read the labels, and compare products.
Try Buying Local
Shopping at locally-owned businesses minimizes the distance our products are traveling, reducing emissions and air pollution. It also supports our local economy by keeping our dollars in town, and keeps our community unique! Check out the Go Local Flathead Guide here.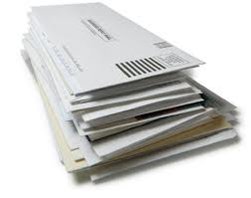 Reduce Junk Mail by Getting Off of Junk Mailing Lists
Contact the Mail Preference Service to get off most national marketing lists at PO Box 643 Carmel, NY 10512-0643
Call 1-800-5-OPT-OUT to take your name off of credit offer lists
Start a Compost Bin
Turning our food and yard wastes back into soil with a compost bin can reduce as much as 30% of our garbage! There are many options for compost bins, even if you're a renter or don't have yard space for an outdoor bin. Learn more about composting here.
Choose to Repair Broken Things
Download a Fix It Local brochure to over 60 local repair businesses for all sorts of household items. Visit our Fix It page to learn more about the benefits and tips for repair, along with links to DIY repair guides.
Back to "Reduce Waste"